Westlake Village Personal Injury Lawyers | Southern California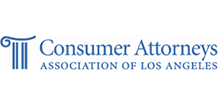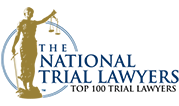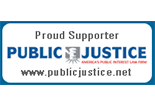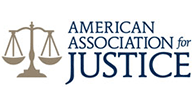 Contact Us For A Free Confidential Consultation
Call us at 818-991-8900 or fill out the form below to set up a time to talk with our legal team about your case. If you are unable to come to our office in Westlake Village because of your injuries, we can come to you.
More Than 30 Years of Experience Fighting For the Victims of Negligence
Experience Matters. Results Matter.
When it comes to choosing a lawyer to represent you, there is nothing more important than choosing a reputable, experienced Westlake Village lawyer with a winning track record. Jim Vititoe and his team have been involved in cases resulting in settlements of over $1 Billion dollars.
Attorney James Vititoe has a long track record as a consumer advocate and has been involved in numerous landmark legal cases. He was a key part of the water contamination case in Hinkley, California made famous by the Academy award winning film, Erin Brockovich. Jim and the Vititoe Law Group continue this legacy of advocacy and continue to fight for those who need legal representation and a strong voice to stand up for them.
Our Legal Team Understands What You Are Going Through
Because of our extensive legal experience, we understand how difficult it can be to face circumstances beyond your control, especially when you've been seriously injured. We understand that it can be tough to effectively focus on life's critical issues and handle the emotional trauma that develops from the incident.
That is what our legal team is here for- to do everything we can to restore our clients' quality of life to what it was prior to their accident. We are dedicated to the truth and our goal is to help you have the best quality of life possible, despite what has happened to you.
Our Westlake Village personal injury lawyers know what it's like to face large insurance companies and major corporations. We understand what you are up against and we believe in the fight you are fighting. We care about what has happened to you and want to see justice served on your behalf.
President –
James W. Vititoe
Over the past 30 plus years, Jim has specialized in civil tort litigation. He has handled thousands of wrongful death cases, work-related injuries, and personal injuries. Typical cases have included auto collisions, product liability, premises liability, medical malpractice, and environmental exposure. Recently, his focus and specialty has been brain injury cases including severe and mild traumatic brain injuries [MTBI].
Contact An Experienced Attorney Today
If you are in need of legal representation or have any questions, contact us today for your free consultation. From our law offices in Westlake Village, our team handles cases all over the United States.
We are staunch advocates, and we look forward to fighting for you and your cause. We have the experience and the knowledge to obtain the compensation you deserve.
Westlake Village
5707 Corsa Avenue
Westlake Village, CA 91362
Phone: 818-991-8900
Fax: 818-991-6200